Due to the extreme rise in shipping costs all shipments to Hawaii, Alaska, Puerto Rico and all other countries outside of the United States MAY BE SUBJECT to additional shipping fees at time of actual shipment. Oversized shipments may be subject to additional shipping fees.
5 Piece Polymer Gun Pick Tool Kit
4-double ended picks allow for 8 different cleaning options.  Includes a double ended nylon brush with stiff bristles.
Easy clean for hard-to-reach places. 
High strength polymer , no scratching.
---
Big Brute Handle Set
Now you can use your BIG BRUTE system without a drill by installing a removable handle with two quick turns of Allen screws.
Handle attaches to hexed end of rod.  Handle and Allen Wrench included.
---
Bore Runner Shotgun Brush
Effective way to quickly clean powder fouling. Simply attach the quick clean fabric rod to the Bore Runner handle and run in and out of the shotgun bore until bore is clean.   
Fits 12/16/20 GA brush with aluminum shaft and wood handle. 
Breaks down to 2 piece with container.
---
Shotgun Pig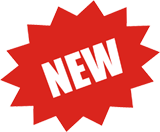 A comprehensive new tool that cleans your shotgun to the fullest extent.  This tool ensures maximum contact between the patch and interior of your barrel.  Simply, snap cleaning patch into place and add solvent.  Use less patches and get a flawless clean.
Specify 12, 20 or 28 GA
---
The Thin Blue Line
Bore & Chamber Protection.  10 times more effective than oil alone and protects your treasured Guns.  Simply clean and oil the Bore, insert one Thin Blue Line strip before storage. 
Great for Gun Collectors, Law Enforcement, Gunsmiths, and Shooting Enthusiasts     
3pc 36" set
---
Remington Gun Oil Wipes
Handy pre-oiled , rust preventing disposable towelettes.  Pull one out and another pops up automatically. 
Cannister size has 60  wipes 7" x 8"
Made in the USA by American workers
---
Silicone Cloth
Made of durable cotton flannel and impregnated with silicone, the double-treated Silicone Gun Wiping Cloth cleans off dust and fingerprints while polishing your barrel and leaving a protective silicone film. 
Large 14" x 15" cloth comes in a reusable zip-lock bag so it won't dry out.
---
Wadout
Wadout removes wads from all shotgun gauges .410 and larger. This durable, high-quality tool self-assembles to 37 inches and folds to a compact 7½" to fit in shooting vest or shell bag.
ALWAYS SHIPS FREE
---
Wad Knocker
This handy wad remover won't scratch the inside of your barrels. Machined from solid brass, it's simple and easy to use. Just drop it in your barrel and out pops the wad! Keep it in your shooting bag for any stuck-wad emergency. Works in 12, 20 and 28 gauge.
---
Pressure Point Shotgun Jag
Bore Tech's cleaning rod tip allows a cleaning patch to conform to your entire barrel circumference. 100% non-abrasive nylon tip performs better than any you have ever used. Specify 12, 16, 20, 28 or .410 gauge
---
Gun Cleaning Patches
100% Cotton flannel patches.
Finished on both sides for extra absorbency.
Fits 12-16 ga. 3" square.
Now in two sizes.
      50 count bag
    250 count bag
---
Miracle Protector™ Gun Cleaning Pad
Protect your firearms and table top from scratches and spilled cleaning fluids, grease and sludge. Vinyl-backed non-woven acrylic facing is soft and durable and features anti-flow absorbency technology (absorbent yet waterproof). Plush surface stops small parts from rolling away. Machine washable. Size 16 inches x 59 inches.
Available in Hunter Green only
NEW LONGER SIZE
---
Silicone-Treated Gun Wipes + Spray
Sack-Ups Gun Wipes are silicone-treated to prevent rust and wick away moisture from firearms. Their fabric and tubular construction make it easy to wipe dirt and grime off your guns, knives and work tools. They provide a protective coating for your firearm in the field or in storage. Keep your firearms looking new and protect them from rust with these silicone-treated gun wipes.
The bottle of silicone treatment can be used to re-apply that protective coating to your gun wipes.
---
Ported Barrel Punch
Handy punch to clean the crud out of those pesky little holes in the muzzle of your barrel. A must item for all guns with round barrel ports. Twist it in and out and see the difference.
---
Remington or Beretta Pin Puncher Outer
This specialized tool will punch out those pins with ease. Hand-carved, easy-to-grip wood handle will help eliminate scratched receivers. Fits 12 and 20 gauge. Please specify Remington or Beretta
---
2-Piece Shotgun Rod
With an oversized, non-swivel, solid brass handle and precision milled stainless steel rod, this 2-Piece Shotgun Rod will provide years of superior service, making your barrel cleaning an easier chore. This sturdy rod comes with a removable brass patch holder for all gauges. Threaded brass tip accepts all standard thread accessories. 36" overall length.
---
Big Brute - NEW & IMPROVED!
The Big Brute cleaning system includes cleaning rod and stabilizer. Clean your barrel as never before. Cleaning Rod is made from structural-grade tempered aluminum that is light, strong and will not mar your bore. The tip of the cleaning rod that slips into your 3/8" drill is machined with a hex configuration to eliminate slippage. The Stabilizer is precision-machined from aircraft-quality aluminum to perfectly align the cleaning rod in your shotgun's bore. This superior cleaning system is available in 12 gauge only.
Heavy Duty Brass brushes sold separately.
Handle Set sold separately. Use your Big Brute without a drill with this new handle accessory.
Optionally get the Full Set option that includes the Big Brute Rod, Stabilizer, Brush and Handle accessory.
(save $11.90)
---
Remington & Beretta Carbon Puncher Outer
This handmade, wood-handled punch cleans out the bleed holes in the gas cylinder that allow gas to work the mechanism of your actions. It'll help you eliminate the crud and junk that can affect the operation of your gun. Fits 12 and 20 gauge
---
Crud Commando
Available in 12 or 20 gauge! For your chamber cleaning needs.
New & improved ergonomically designed, non-rotating cleaning rod is made from high-strength aluminum, is lightweight , has a 5 ½" shaft with an overall length of 9 1/2" (rod only).  Use to clean your chamber and forcing cone to remove all the gunk and powder buildup. Made in the USA
Sold with or without brush.
Additional Brushes available (12 and 20 gauge).
---