Shotgun Pig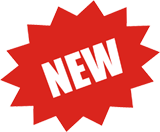 A comprehensive new tool that cleans your shotgun to the fullest extent.  This tool ensures maximum contact between the patch and interior of your barrel.  Simply, snap cleaning patch into place and add solvent.  Use less patches and get a flawless clean.
Specify 12, 20 or 28 GA
28 GA is on CLOSEOUT at $8.50 while supplies last!