OFFEYE(TM) - Optical Filters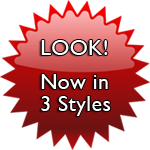 Shoot with both eyes open! OFFEYE Optical filters are now offered in three styles. These optical filters help you maintain a dominant strong-side shooting eye without having to close your weak-side eye when shooting. Will benefit either right or left-handed shooters.
Filters are removable and reusable.
Fits all types of eye protection.  
Please specify: 40/60/80, Assorted or Frost/Half Frost
This item "Always Ships Free"
---
Shell Apron with Belt
Outdoor Classics!
Don't like wearing a vest when you shoot, the Shell Apron is for you! With two bellowed pockets and 2″ adjustable belt, it keeps shells conveniently close and leaves hands free.
Made of sturdy, water repellent, densely-woven waxed cotton.
---
Shooting Gear Bag
Outdoor Classics!
New, improved design features 8 leather-reinforced corners for outstanding durability. Double-zippered large main compartment with two removable internal dividers and hard bottom for extra support. Large front and two ample side pockets provide plenty of extra storage for all your equipment and supplies.
Made of sturdy, water repellent, densely-woven waxed cotton.
Can hold up to 18 boxes of 12 gauge shells!
Includes strong 2″ adjustable non-slip shoulder strap 10″ (H) x 10″ (W) x 15½″ (L).
---
Shooters Magic Eye Dots
ALWAYS SHIP FREE!
Do you shoot with one eye closed or sometimes start "seeing double" with both eyes open? Shooting with one eye closed can decrease your peripheral vision, speed and accuracy. Place a Shooters Magic Eye Dot on the lens over your non-shooting eye to force focus to your shooting eye and you will be able to shoot with both eyes open! Magic Eye Dots are made of a special material that allows them to be positioned and re-positioned easily. Comes with one full sheet of 24 Dots and 2 Rectangles in clear and a variety of colors which can be trimmed to fit as needed.
---
Lightweight 4-Box Shell Carrier
Outdoor Classics!
Lightweight Carrier can hold standard and magnum loads with ease. Hard bottom provides extra support and protection.
Made of sturdy, water repellent, densely-woven waxed cotton.
Light enough to carry all day! 8¾″ x 5¼″ x 5″
---
Remington 1100 & 11-87 Emergency Repair Kits
Don't leave home without this kit! Keeps you going in a tournament or in the field. You get: firing pin and spring, forend support assembly, barrel seal, piston/piston seal assembly, "O" ring seal, extractor spring, plunger, extractor and link. For 12 gauge only. Specify Remington 1100 or 11-87
New Low Price! — Always Ships Free
---